The Wall Street Journal covers breaking news and current headlines from the US and around the world.
CapIQ is a market intelligence platform designed by Standard & Poor's. The platform is widely used in many areas of corporate finance.
Bloomberg delivers business and markets news, data, analysis, and video, featuring stories from Businessweek and Bloomberg News.
UNC Faculty Members Using Advanced Technology to Explore Consumer's Willingness to Spend Online
Assistant Professor of Marketing Daniel Brannon, Ph.D. and Assistant Professor of Software Engineering & CIS Moe Manshad, Ph.D. are exploring how consumers can hinder overspending online, even if just by a little, through a 3-D printed vibration motor controller attached to a phone.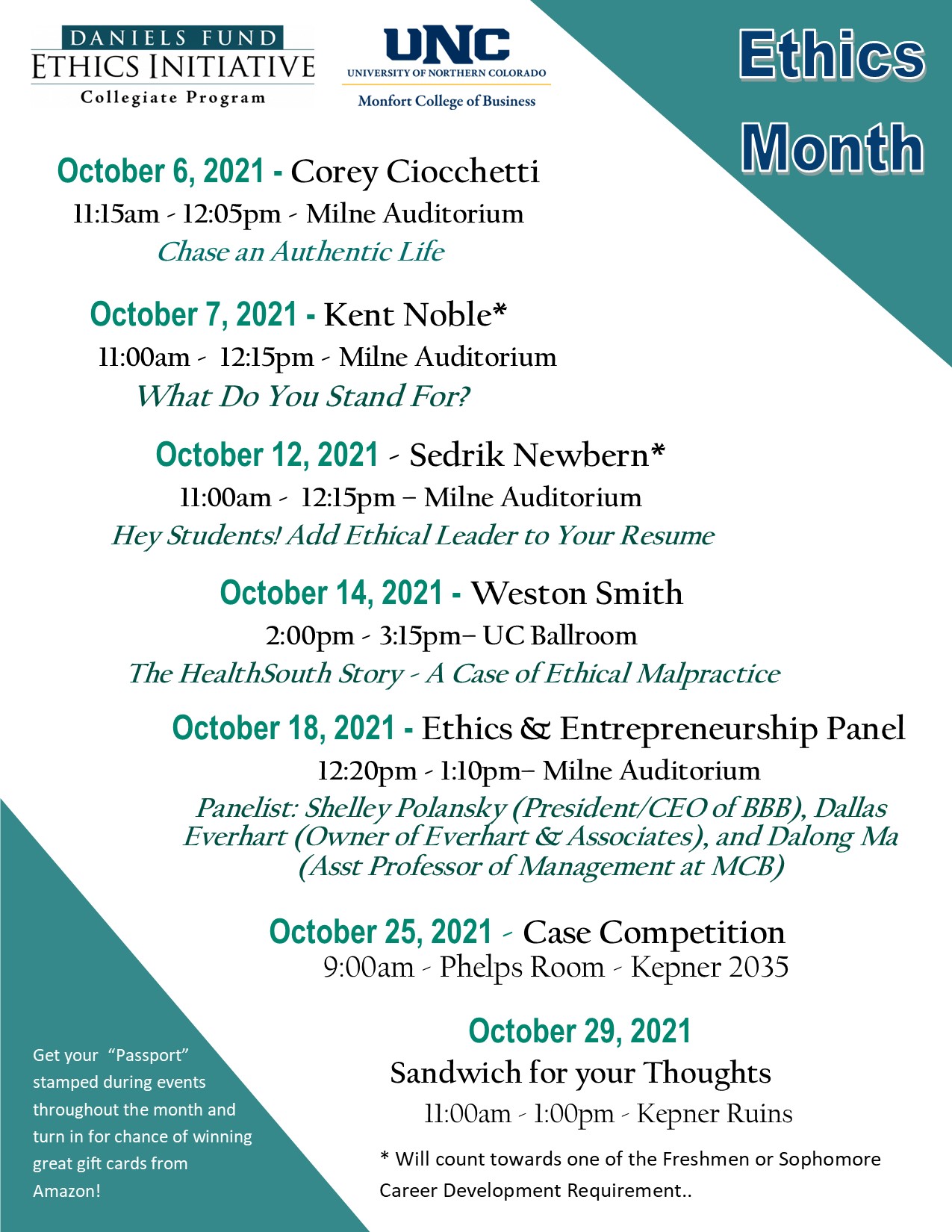 October is Ethics Month! Throughout the month we will have events for students to attend. Each student will receive a "passport" and get a stamp at every event they attend. Collect stamps and earn prizes!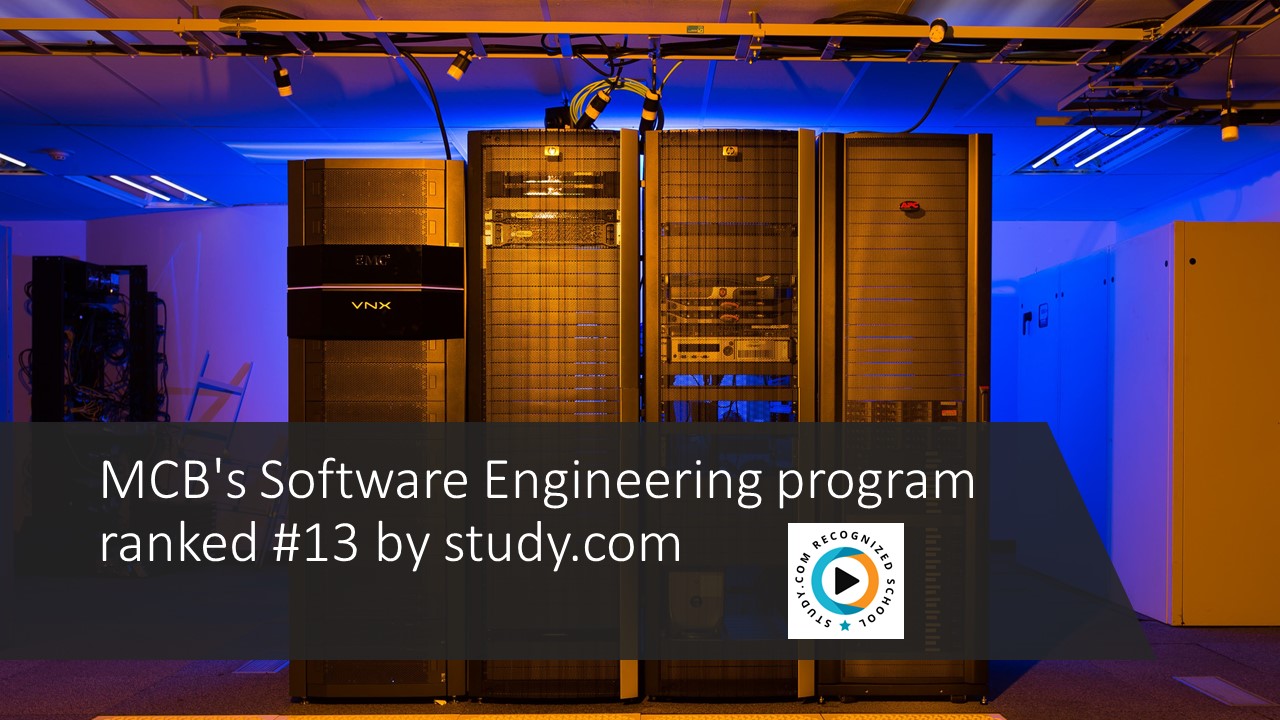 Software engineering is the creation of computer programs and associated documents. Given how common computers are in the current age, software engineering can be applied to any number of topics. A student with a Bachelor of Science in Software Engineering will also have the opportunity to obtain technical skills that are applicable in alternative careers.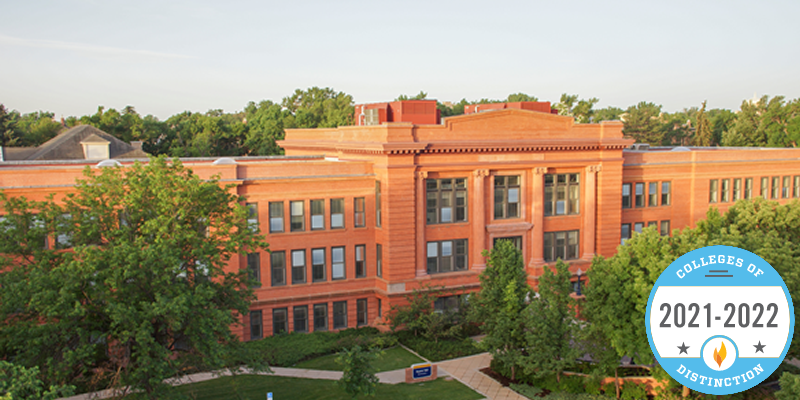 UNC Recognized as College of Distinction
UNC recently received several recognitions for its commitment to engaged, hands-on education by Colleges of Distinction.
In addition to being honored as a College of Distinction for its high-impact approach to education, UNC received special recognition for its business and nursing programs, and for its specialized student support services in career development and equity and inclusion. Read the full story
Professor of Management Isaac Wanasika, Ph.D., takes a close look at the cost of outsourcing — from basic manufacturing to high tech — then gives his students the chance to dive deeply into long-term implications.
As the global pandemic began to surge, Americans learned a hard lesson in transaction cost economics theory (TCE), which looks at the costs or efficiency of buying versus making something..... Read More
On Friday, April 16, four undergraduate students from the University of Northern Colorado's (UNC) Monfort College of Business earned first place honors at the Daniels Fund Ethics Initiative's ninth annual Collegiate Program Case Competition. This is the fourth time a team from UNC has placed in the event, winning first place in 2016 and 2017 and third place in 2015.
Students who represented UNC in the undergraduate track during the competition were: Jamal Blassingale, Business Administration, emphasis in Marketing; Halaki Gionet, Business Administration, emphasis in Marketing and Finance; Davis Johnson, Business Administration, emphasis in Management, and Theater Arts; and Emmy Scott, Business Administration, emphasis in Management, and Environmental and Sustainability Studies.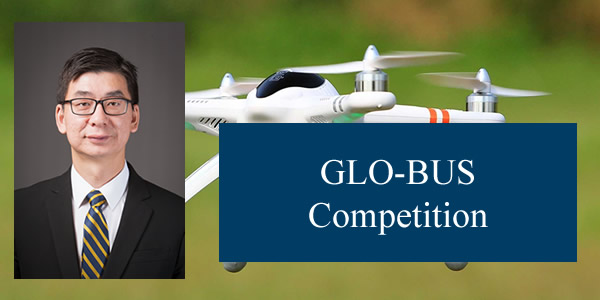 GLO-BUS is an online business strategy simulation that pits groups of students against other students worldwide. The objective is to craft and execute a competitive strategy for their business that results in a respected brand image, keeping the company in contention for global market leadership, and having high financial performance.
The coronavirus (COVID-19) has uncovered numerous flaws in supply chains, according to Mike Loughrin, an adjunct professor in the online Master of Business Administration program at the University of Northern Colorado and CEO of Transformance Advisors, a consulting and education company for businesses.

The coronavirus (COVID-19) pandemic is creating a different set of challenges for financial markets, and making future events incalculable, according to Joe French, a professor of Finance at the University of Northern Colorado.
Toilet paper, pasta and hand sanitizer seem to be as rare and valuable as gold nowadays due to consumers hoarding these and other supplies due to fears of the coronavirus (COVID-19).
But this isn't out of the ordinary during such unexpected and stressful times, according to Daniel Brannon, Ph.D., an assistant professor in UNC's Monfort College of Business and an expert in consumer behavior.
As of mid-March 2020, it's hard to log in to social media without seeing a gamut of COVID-19 posts. As the United States and other countries respond to the virus outbreak with recommendations for social distancing, and universities close their on-campus doors for the rest of the semester, how can students stay connected without getting drawn into the negative social media?
Do you have an interview, class presentation, a networking opportunity, or any type of event you find yourself in need of professional attire coming up? UNC has a new Professional Attire Closet located in Kepner Hall. It is free to use and available to UNC students.
UNC's Kenneth W. Monfort College of Business (MCB) delivers excellence in business education.
We recognize group decision-making is pivotal in today's business environment so students teams are prevalent inside our classrooms. Internships, real-world classroom projects and memberships in professional organizations provide practical experience to prepare you for the business world.
UNC offers highly ranked programs with small class sizes - which allows students to connect with faculty and each other on a more personal level.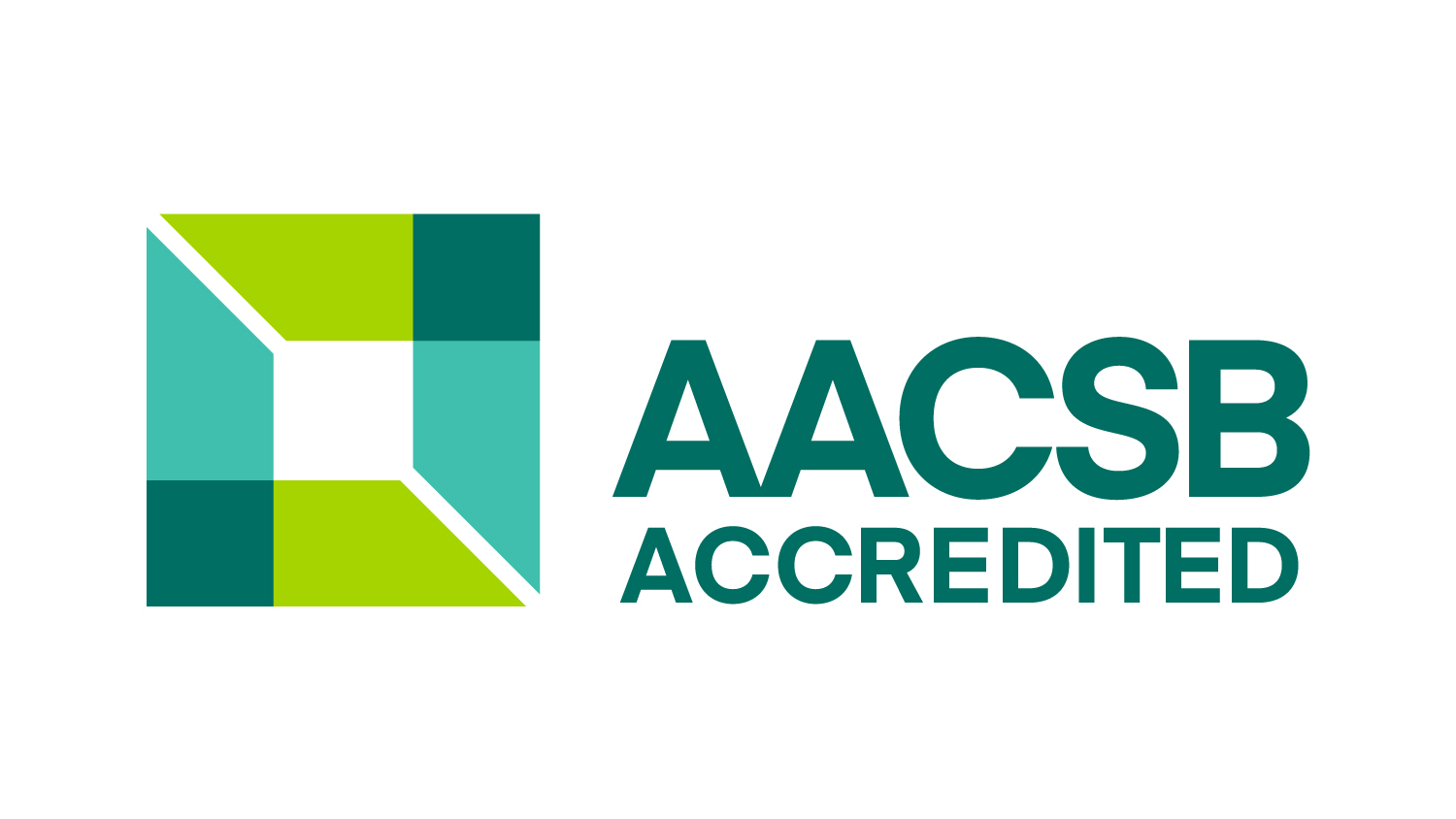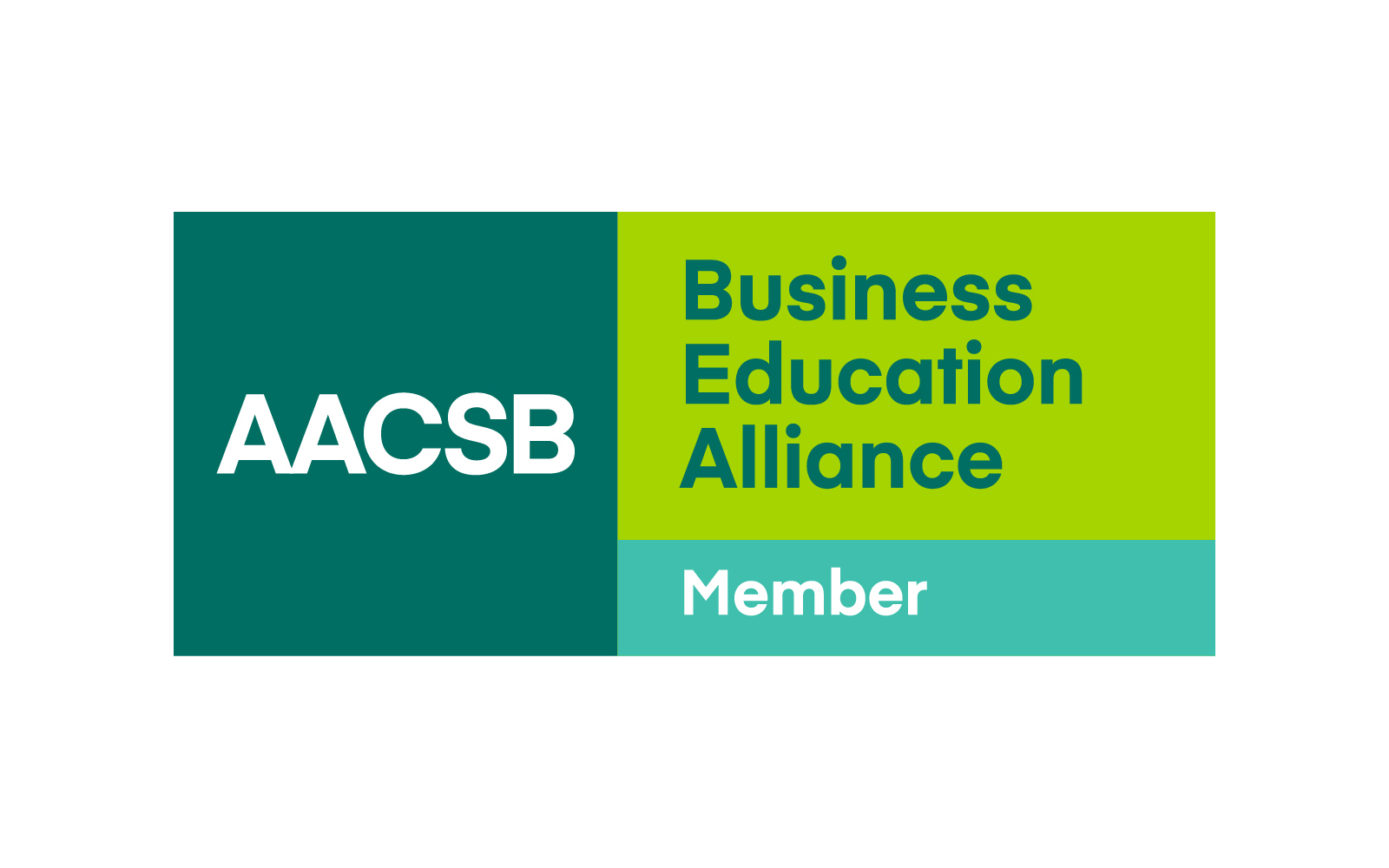 A Top Business School
The Association to Advance Collegiate Schools of Business (AACSB International) awards accreditation to the top business schools worldwide, and MCB is among the elite schools accredited in both business administration and accounting.
Monfort College of Business is the first and only business program to receive the Malcolm Baldrige National Quality Award from the Office of the President of the United States (2004).
Financial Education Center
UNC's million-dollar Financial Education Center serves diverse needs for financial literacy within the Monfort College of Business and the university community. Students gain hands-on experience in the trading room and share knowledge with faculty and peers in the FEC's technology labs and social spaces. High-tech classrooms, conference space and student collaboration rooms are available to students, reflecting UNC's continued commitment to small-group, student-focused learning.