Faculty Fellows
---
MCB Faculty Fellows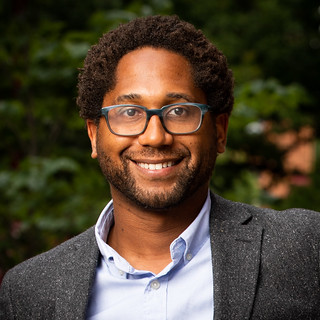 Maurice Harris is the director of the Daniels Fund Ethics Initiative Collegiate Program at the Monfort College of Business. Dr.Harris teaches Management, Organizational Behavior, and Ethics courses at MCB. His research focuses on helping leaders understand strategies that promote the growth and well-being of employees. His research was most recently published in Business & Society, a leading journal that explores societal issues and their relation to business. The roots of his research are anchored in his significant practitioner experience as a Lean Management Coach and as an IT Infrastructure Engineer. He completed his Ph.D. in Management from the University of Denver. His dissertation examines the justice reactions of workers toward their company's use of software that measures employee performance. He received his MBA from UMass Amherst and his bachelor's degree in Business Information Technology from Virginia Tech.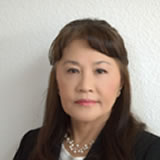 MCB FELLOW, Keiko Krahnke is the Associate Dean and Professor of Management at the Monfort College of Business. She has taught business ethics, leadership, and other management courses in both the undergraduate and MBA programs at UNC for over 20 years. She strives to promote principle-based ethics and believes that ethical judgment is a critical skill required of all business leaders.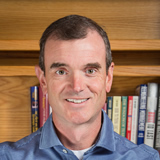 MCB FELLOW, Michael Martin is a Professor of Business Law and Chair of the Finance Department, at the Monfort College of Business at the University of Northern Colorado. Professor Martin teaches undergraduate and graduate courses on the legal environment of business, regulatory law, international law, and ethics. In addition to his teaching responsibilities Professor Martin has held multiple administrative roles including two terms as the Associate Dean while at MCB. He has an LL.M. in taxation from the University of Washington Law School, as well as a J.D. and an M.B.A. from Creighton University. Before joining UNC Professor Martin practiced law in multiple jurisdictions while serving as an adjunct professor at Washington State University. He has been licensed to practice law in six states, including Washington, Nebraska, California, Oregon, Idaho, and Colorado. His practice included the areas of criminal, tax, estate planning, contracts, corporate, and family law. His research interests involve international law, Title VII, business ethics, state and federal policy, complexities of real estate transactions, finance, and estate planning and taxation issues. His work has been presented and appeared in outlets such as the Journal of Legal Studies in Business, Journalof Public Policy & Marketing, the International Journal of Strategic Management, the Journal of Personal Finance, and the Journal of the International Academy for Case Studies, among others. Professor Martin has been awarded multiple awards recognizing his teaching, research, and service, including Monfort College of Business' teacher, service, and researcher of the Year Awards.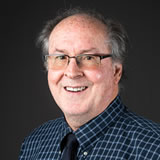 MCB FELLOW, Denny E. McCorkle is a Professor of Marketing at the University of Northern Colorado's Monfort College of Business where he teaches e-Marketing, Social Media Marketing, Marketing Problems, and International Business. He has research interests in direct order shopping behavior, social media/networking, personal branding/self-marketing, and marketing pedagogy. His articles are published in the Journal of Marketing, Journal of Personal Selling and Sales Management, Journal of Marketing Education, Marketing Education Review, Journal of Direct Marketing and others. His education includes a DBA from the University of Memphis, MBA from Louisiana Tech University and a BBA from Southern Arkansas University. The Direct Marketing Educational Foundation in New York has recognized his contributions with an Outstanding Direct Marketing Educator Award, a Distinguished Teaching Award, and eight Collegiate Echo Leader Awards. He has also received a national Freedoms Foundation Award for his creative teaching of direct marketing.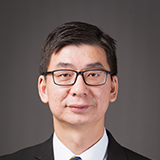 MCB FELLOW, Dalong Ma is an assistant professor at the Monfort College of Business at the University of Northern Colorado. He teaches entrepreneurship, strategic management, and organizational behavior courses. His research focuses on entrepreneurial decision-making, opportunity discovery, entrepreneurial marketing, and ethics. He earned his PhD in entrepreneurship from the University of Louisville.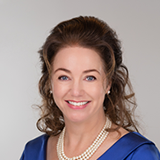 MCB FELLOW, Deborah Lacey, CPA, CFP®, MST is a Senior Lecturer of Accounting and Finance at the Monfort College of Business at the University of Northern Colorado. Deborah began her career with Deloitte in Dallas, Texas, upon graduating from the University of Texas at Arlington with her Master of Science in Taxation (MST) and earned her Certified Public Accountant (CPA) in 1996. In 2007, Deborah became involved in financial planning for individuals and organizations and gained the prestigious CERTIFIED FINANCIAL PLANNERTM certification in 2008. Her background and expertise in blending tax consulting, investment management, financial planning, and lecturing at the university level have touched lives from retirees to students across our nation. In addition to her consulting career, she has taught Ethics, Cost & Managerial Accounting, Tax, Financial Accounting, Personal Financial Planning, and other courses in the MCB undergraduate and MAcc graduate programs. She aspires to mentor and train our future business leaders by ingraining principle-based ethics and helping each develop their ethical courage in each aspect of their classroom experience so that each will be fortified to ethically lead others in our complex business environment.
University Faculty Fellows
UNIVERSITY FELLOW, David Staton, HSS is an associate professor in the department of Communication and Journalism and Media Studies. His research interests include visual communication, sports communication and the ethical, mediated representation of bodies. He is also a documentary filmmaker with three feature-length films to his credit.
UNIVERSITY FELLOW, Katherine O'Hara, NHS earned a PhD in Counselor Education and Supervision and has been a faculty member in Rehabilitation and Human Services since 2013. A Daniel's Fund Faculty Fellow for the last two years, her research interests include ethical practice and implementation in emerging human service roles and she regularly presents at ethics specific conferences. Currently, she is working with the Clinical TMS Society to develop the first code of ethics for Transcranial Magnetic Stimulation Technicians.
UNIVERSITY FELLOW, Heeseung Lee, PVA is an Assistant Professor of Music History and Theory at the School of Music at the University of Northern Colorado. Her current research interests include cross-cultural studies of nineteenth-century music from Europe and the Americas as well as music history and theory pedagogy. She studied in Hanyang University, Seoul, South Korea, and earned a PhD in musicology from the University of North Texas. She endeavors to practice and promote principle-based ethics education through her teaching and writing.
UNIVERSITY FELLOW, Bailie Peterson, HSS