Faculty Fellows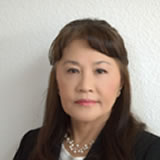 Keiko Krahnke is the Director of the Daniels Fund Ethics Initiative Collegiate Program at the Monfort College of Business. She is also Associate Dean and Professor of Management. She has taught business ethics, leadership, and other management courses in both the undergraduate and MBA programs at UNC for over 20 years. She strives to promote principle-based ethics and believes that ethical judgment is a critical skill required of all business leaders.
MCB Fellow, Dae Carter
UNIVERSITY FELLOW, Carl Granrud
UNIVERSITY FELLOW, Cristina Goletti
UNIVERSITY FELLOW, Shawanna Kimbrough
MCB FELLOW, Mike Martin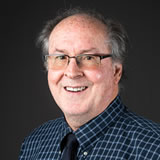 MCB FELLOW, Denny E. McCorkle is a Professor of Marketing at the University of Northern Colorado's Monfort College of Business where he teaches e-Marketing, Social Media Marketing, Marketing Problems, and International Business. He has research interests in direct order shopping behavior, social media/networking, personal branding/self-marketing, and marketing pedagogy. His articles are published in the Journal of Marketing, Journal of Personal Selling and Sales Management, Journal of Marketing Education, Marketing Education Review, Journal of Direct Marketing and others. His education includes a DBA from the University of Memphis, MBA from Louisiana Tech University and a BBA from Southern Arkansas University. The Direct Marketing Educational Foundation in New York has recognized his contributions with an Outstanding Direct Marketing Educator Award, a Distinguished Teaching Award, and eight Collegiate Echo Leader Awards. He has also received a national Freedoms Foundation Award for his creative teaching of direct marketing.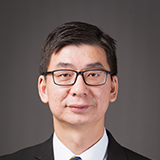 MCB FELLOW, Dalong Ma is an assistant professor at the Monfort College of Business at the University of Northern Colorado. He teaches entrepreneurship, strategic management, and organizational behavior courses. His research focuses on entrepreneurial decision-making, opportunity discovery, entrepreneurial marketing, and ethics. He earned his PhD in entrepreneurship from the University of Louisville.
UNIVERSITY FELLOW, Jane Monson is an Associate Professor/Digital Initiatives Librarian and English Liaison at UNC Libraries. Previously, she was Digital Projects Librarian at Truman State University. She received her MA in Library and Information Science from the University of Iowa. Monson has presented and published widely on digital initiatives in libraries, including two books published by the American Library Association. She is currently an editor for the Sudden Selector's Guide book series and serves on the editorial board of the journal Library Resources & Technical Services.
UNIVERSITY FELLOW, Katherine O'Hara
UNIVERSITY FELLOW, Bailie Peterson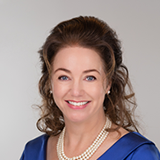 MCB FELLOW, Deborah Lacey, CPA, CFP®, MST is a Senior Lecturer of Accounting and Finance at the Monfort College of Business at the University of Northern Colorado. Deborah began her career with Deloitte in Dallas, Texas, upon graduating from the University of Texas at Arlington with her Master of Science in Taxation (MST) and earned her Certified Public Accountant (CPA) in 1996. In 2007, Deborah became involved in financial planning for individuals and organizations and gained the prestigious CERTIFIED FINANCIAL PLANNERTM certification in 2008. Her background and expertise in blending tax consulting, investment management, financial planning, and lecturing at the university level have touched lives from retirees to students across our nation. In addition to her consulting career, she has taught Ethics, Cost & Managerial Accounting, Tax, Financial Accounting, Personal Financial Planning, and other courses in the MCB undergraduate and MAcc graduate programs. She aspires to mentor and train our future business leaders by ingraining principle-based ethics and helping each develop their ethical courage in each aspect of their classroom experience so that each will be fortified to ethically lead others in our complex business environment.
UNIVERSITY FELLOW, David Staton
HONOREE FACULTY FELLOWS:
John Clinebell
Sharon Clinebell (Past Director)
Darcey Copeland
Maria Lahman
Michael Martin
Nancy Matchett
William Merchant
Philipp Schaberl