Professional Experience Requirement
When you enter the business world after college, would you like to have an advantage over other job candidates? You will, because all students at the Monfort College of Business are required to complete at least 50 hours of professional experience before graduation. This provides you with the "real world" experience that is integral to success in the business world. You'll learn the basic skills and principles expected of you in an entry-level position. Plus, you'll graduate with confidence, knowing you are prepared to enter your professional career.
Who is required to complete a Professional Experience?
All Business Administration majors are required to complete a Professional Experience OR an internship for credit prior to graduation. Software Engineering & International Students are exempt from the Professional Experience requirement. International students need to meet with the professional experience coordinator to complete a waiver.
The Professional Experience Requirement is broken down into various phases that should be completed at certain points in your college career.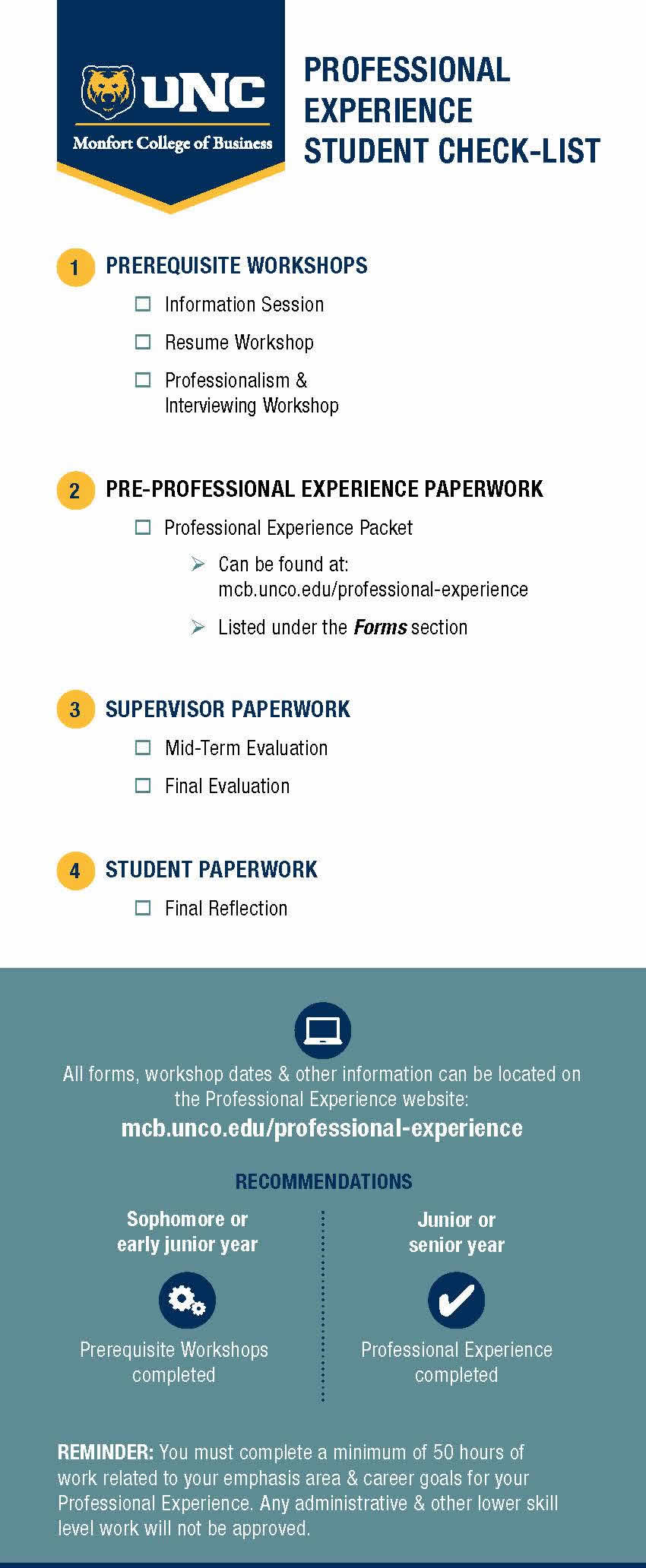 Contact Us
Gabbi Good
Professional Experience Coordinator
Phone: (970) 351-1213