Master of Accounting (MAcc)
Your Key to Success in Public or Private Accounting
If you want to enter public or private accounting and sit for the CPA exam, MCB's Master of Accounting degree (MAcc) is designed for you. Completion of this program will satisfy Colorado's and most other states' 150-hour requirement for licensing as a CPA and provide you with skills in applied accounting research, communication and problem solving.
Get what you need to succeed in a competitive marketplace
Earn your graduate degree.
Prepare to write the CPA exam.
Expand your knowledge base and understanding of business.
Prepare for an entry-level position in the public, private or government accounting industries.
Position yourself for future career opportunities and quicker advancement.
Increase your future mobility by getting an education that is substantially equivalent to other states' educational requirements.
What makes our program exceptional
Classes are small, so you get personal attention from faculty.
The College has earned prestigious accounting and business accreditation from AACSB International.
MCB is the first and only business program to receive the Malcolm Baldrige National Quality Award from the Office of the President of the United States.
You get access to numerous part-time jobs and internships opportunities available during the school year or summer at prestigious firms like Western Union, Anton Collins Mitchell (ACM), Deloitte & Touche, EKS&H,Price Waterhouse Coopers, GHP, BKD, Eide Bailly and State Farm Insurance Companies.
Our graduates enjoy an extremely high rate of job placement, with great opportunities with the most highly respected national, regional and local firms. Historically, 98 percent of our accounting graduates are successfully employed within six months of graduation.
All classes are conveniently located in Kepner Hall.
Our faculty are professionally involved with most being members of or serving on boards of major professional and industry organizations.
Students use state-of-the-industry hardware and software that's used in the business world.
Contact Information
For more information you can contact contact MAcc Coordinator Don Gudmundson at Donald.Gudmundson@unco.edu or call (970) 351-2411.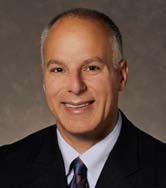 "The focus on quality found in the undergraduate program at the Monfort College of Business has benefitted all graduates over the years. It has graduated exceptional students who have done great things in the field of accounting. The Master in Accounting program will deliver another level of excellence to students and position them for a successful career in the workforce both here in Colorado and anywhere in the country."

Greg Anton,
Founding Partner,
Anton Collins Mitchell LLP,
Class of 1987, Accounting