Beyond the Social Dilemma: Creating a More Ethical Social Media Future!
Stay in touch with panelists Safiya Umoja Noble (@safiyanoble), Dipayan Ghosh (@ghoshd7), and moderator David Ryan Polgar (@TechEthicist). For continuing the conversation, check out the books Algorithms of Oppression by Safiya Umoja Noble and Terms of Disservice by Dipayan Ghosh and All Tech Is Human's recent report, Improving Social Media: The People, Organizations and Ideas for a Better Tech Future.
If you would like to continue the discussion around creating a more ethical social media future, you can join All Tech Is Human's Slack group. And if you are looking to build your career in the nascent responsible tech space, All Tech Is Human has a Responsible Tech Guide and recently launched a Responsible Tech Mentorship Program.
As a follow-up to The Social Dilemma, check out the film Coded Bias which came to Netflix on April 5th.
---
The Innovest Experience with Inspiration from Bill Daniels
Rich Todd, CEO, Innovest Portfolio Solutions

Rich is the CEO and Co-Founder of Innovest Portfolio Solutions. He has more than 30 years of experience in investment consulting and currently provides consulting services to both institutions and families. Rich has been named as one of America's top 100 independent investment advisors by Barron's and was selected a 2017 outstanding CEO by ColoradoBiz magazine. He earned the Certified Investment Management Consultant (CIMC) designation from the Institute for Investment Management Consultants Association. Rich is a Registered Fiduciary™, earned through Strategic Ethos and Dalbar, Inc., in conjunction with the Foundation for Fiduciary Studies at the University of Pittsburgh's Katz Graduate School of Business. Rich has a business finance degree from Western Colorado University.
He has been a frequent author on fiduciary and investment related matters. He has been a columnist for the Denver Business Journal and has been published in Financial Advisor Magazine, Private Asset Management, Defined Contribution News, On Wall Street, Journal of Compensation and Benefits, Colorado Society of CPA's News Account, Registered Rep, Pensions & Investments, The Denver Post, Accounting Today, Chief Executive, Family Office Magazine and PLANSPONSOR. Additionally, Rich has been a guest lecturer at conferences across the nation.
Rich was appointed by former Colorado Governor Hickenlooper to serve on the Western Colorado University Board of Trustees in 2018. Rich is also a member of Colorado Concern, an organization of influential Colorado CEOs committed to enhancing and protecting the business climate in Colorado. Rich is the former President of Legatus of Colorado.
He is member of the Philanthropy Roundtable and is on the board of Regents for the Augustine Institute. In addition, he is the Past Vice Chairman of Seeds of Hope Charitable Trust, an organization that provides Catholic education opportunities to at-risk children, as well as the Past Chairman of Families of Character, a national organization that helps parents raise children with strong character and moral integrity. Rich is also a member of the Arrupe Jesuit High School Board of Trustees. Arrupe is a member of the Cristo Ray Network, a consortium of inner-city religious schools that provide a college preparatory education to disadvantaged youth through a corporate work study program providing tuition assistance. Rich and his wife Joanie have been married for more than 35 years and have two children, Alex and Reagan, and their first grandchild Sofia Rose.
---
Business Ethics Applied: Feeding America During a Pandemic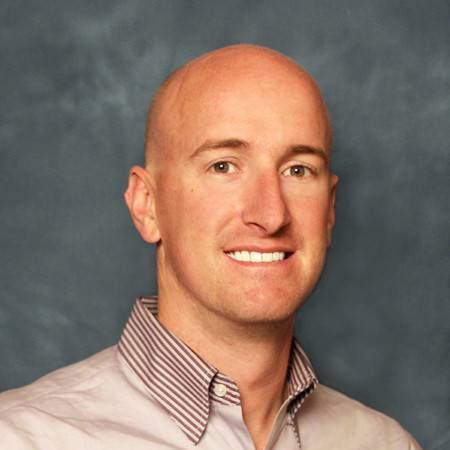 Nicholas White, Head of Ethics and Compliance, JBS
Wednesday, October 7, 10:10-11:00 AM
Nicholas is a native to Northern Colorado agribusiness. He graduated from the University of Northern Colorado in 2000 and Colorado Law School in 2004. After a few years in rural general private practice' he served as General Counsel for Viaero Wireless' a rural regional wireless carrier headquartered in Fort Morgan' Colorado. In February 2009, he began as Associate Counsel for JBS USA' and he has been General Counsel since May 2011.
---
The Journey to an Effective Ethics and Compliance Program
Caroline McMichen, Principal of McMichen Consulting, LLC and recently retired Vice-President of Global Ethics and Compliance, Molson Coors Brewing Company
Caroline McMichen, principal of McMichen Consulting LLC, currently provides expert advisory services in all areas of ethics and compliance based on her many years of experience working to develop programs that promote an ethical culture, engage employees and drive performance.
Caroline retired in June 2020 as Vice President, Global Ethics and Compliance at Molson Coors Brewing Company, where she was responsible for their ethics and compliance program (including the anti-corruption program) worldwide. Caroline has experience in all aspects of ethics and compliance program management, with recognized expertise in Code of Conduct and policy development and implementation, training and communications, and issue management and investigation.
Caroline is an active Certified Compliance and Ethics Professional and is a frequent speaker on ethics and compliance topics at professional association events where her practical and creative approach to values-based ethics and compliance program elements is well known.
Prior to working in the ethics and compliance field, Caroline spent 18 years in the internal auditing profession in both financial institutions and manufacturing organizations where she developed expertise in internal audit management, risk assessment, fraud investigation and Sarbanes-Oxley which she regularly draws on in her ethics and compliance practice.