Perfecting your Pitch with Cindy Skalicky
On Oct. 21, from 3:30-5:00 p.m., Entrepreneurial Challenge participants will have an opportunity to attend the Perfect Pitch seminar with communications and public speaking expert, Cindy Skalicky of On Point Communications. This seminar will act as a preparation course for participants to hone in their pitching skills before the Semifinal competition. Not only will participants receive world-class advice regarding how to present themselves and their ideas, they will learn the details of creating an effective and beautiful pitch deck!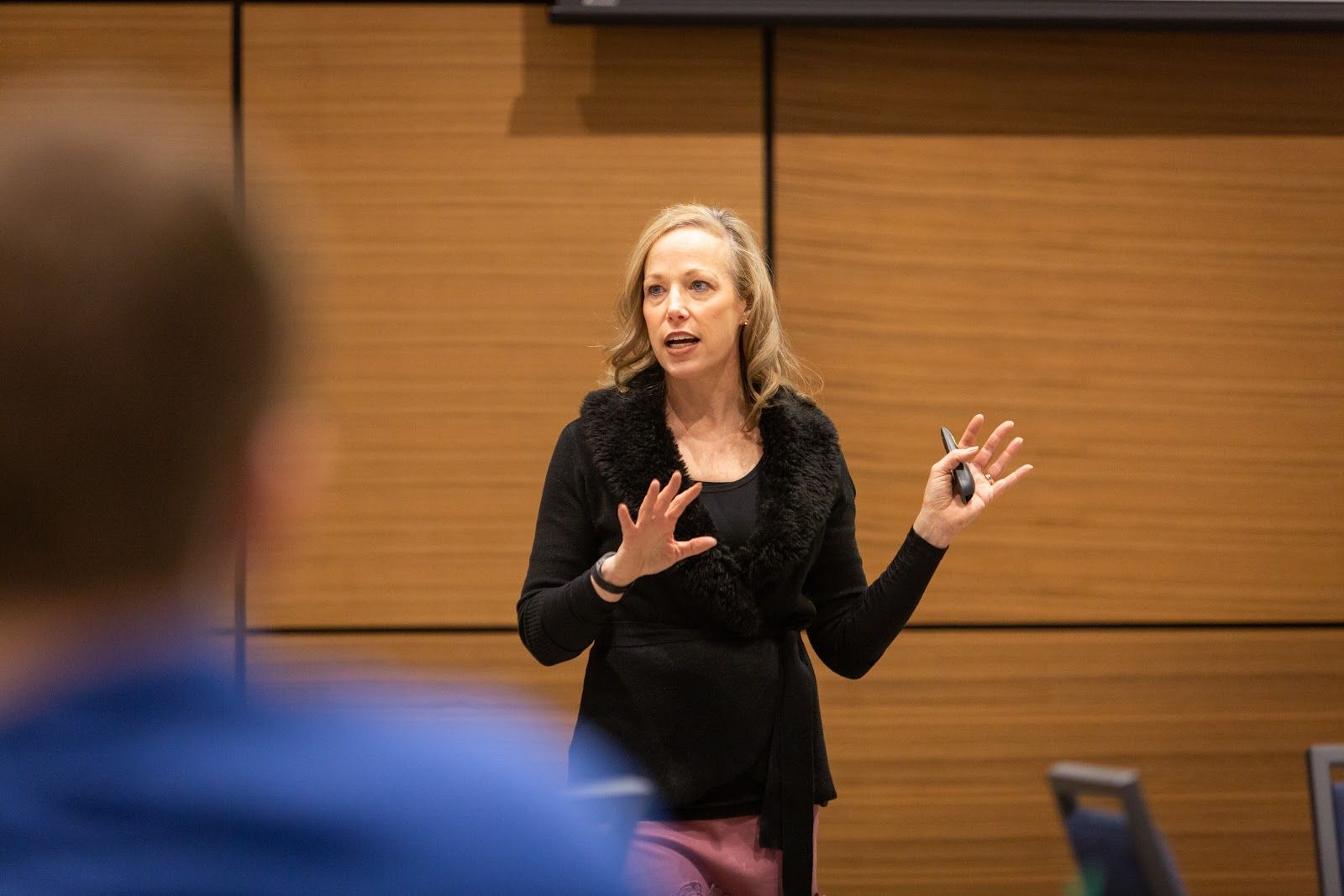 The Entrepreneurial Challenge organizing committee would like to personally thank Cindy Skalicky for her participation in this year's event. We would also like to recognize her critical role in providing the communicative teachings necessary for the professional, business-owning and entrepreneurial population in Colorado. If you want to learn more, or are interested in additional support, you can find a link to On Point Communications below.
Professional Interactive Workshops
Entrepreneurial Challenge participants will have an opportunity to attend a panel-like discussion designed specifically for entrepreneurs to address the most critical elements of starting a business including finance, human resources and marketing. This panel will consist of professionals currently active within the workforce as well as University of Northern Colorado faculty. Participants are encouraged to come prepared with questions for our panelists regarding their professional experiences as well as specific ideas correlated to the success of your business, as there will be plenty of opportunity for engagement via an open discussion.

THE BUTTON BELOW WILL TAKE YOU TO BOTH VIRTUAL EVENTS
Schedule
Oct. 21 - 3:30-5:00 p.m. Perfecting your Pitch with Cindy Skalicky
Create the perfect pitch for your business venture
---
Oct. 21 - 5:30-7:30 p.m. Professional Interactive Workshops
5:30-5:35 p.m. Welcome
5:35-6:05 p.m. Leadership,
Management, HR, Strategy,
Culture Panel
6:10-6:40 p.m. Marketing, Social Media, Information Management Panel
6:45-7:15 p.m. Finance,
Accounting, Risk, Benefit Panel
7:15-7:20 p.m. Closing Remarks