Winners announced in the UNC Monfort College of Business Entrepreneurial Challenge
Four Colorado businesses and four students participated in the Monfort College of Business Entrepreneurial Challenge finals on Wednesday, March 4, 2020 at the University Center on the UNC campus.
The following are winners for the Collegiate Division:
First place winner of a $1,500 scholarship is Chore Champion. Chore Champion is the mobile app that rewards kids for doing chores with experiences from local businesses. Through the app parents can assign chores, track progress and reward their hard work.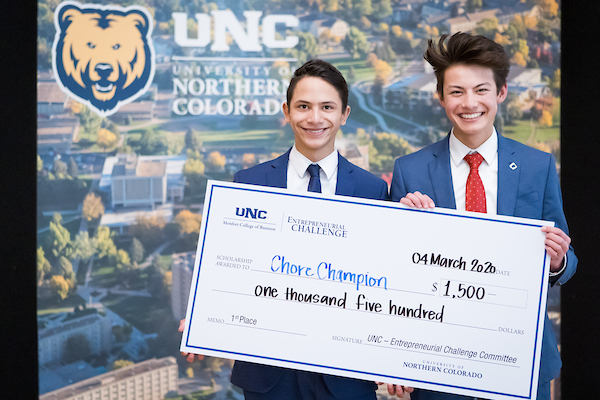 Second place winner of a $1,200 scholarship is Impossibly Possible. Impossibly Possible is an idea for a fast-food, plant-based restaurant that offers drive-thru service at an affordable price. Not only is the food sold convenient and delicious, but it is also healthy and better for the environment.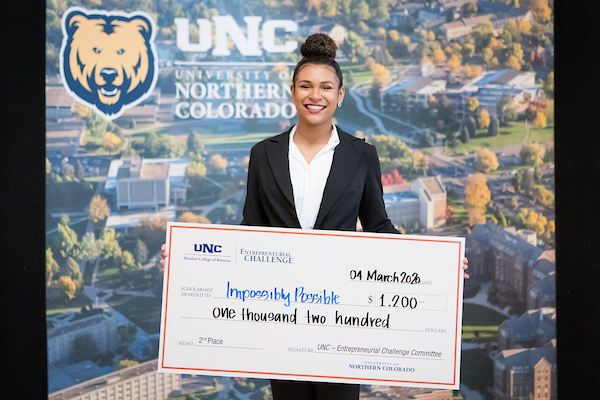 Third place winner of a $1,000 scholarship is Ava.ai. Ava.ai uses the latest AI technologies and health tracking features integrated in most smartphone and watches. Ava.ai is primarily designed for people with mental illnesses but also to help people manage their day to day mental health and to make sure they remain healthy.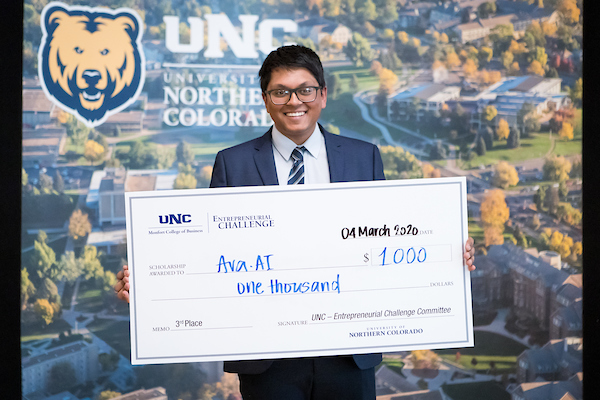 Fourth place winner of a $800 scholarship is Zue. Zue will be an online store for people who like to shop for artistic clothing items and prints. The behind the scenes includes collaborations with artists to place their work on prints and items such as sweatshirts.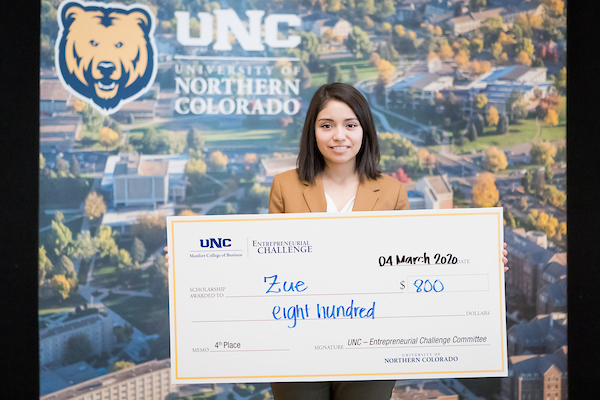 The following are winners for the Open Division:
First place winner of $25,000 is Momentum Optics. Momentum Optics has developed an advanced manufacturing technology that enables it to fabricate lenses about 10 times less expensive than traditional methods and five times faster.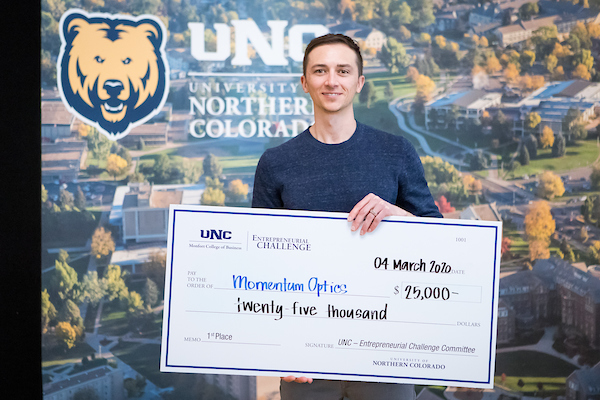 Second place winner of $13,000 is Darwin Biosciences. Darwin Biosciences is developing SickStick, a saliva-based in vitro diagnostic device for the early detection of infectious disease.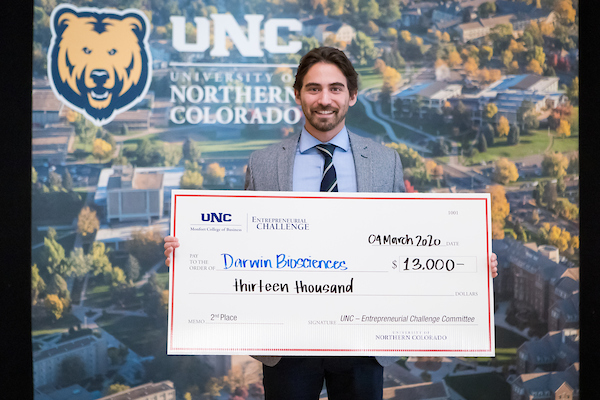 Third place winner of $5,000 is Go2Grips. Go2Grips has a patented wheelchair grip design that helps to secure medical equipment and personal items to wheelchairs to increase the safety and independence of wheelchair users.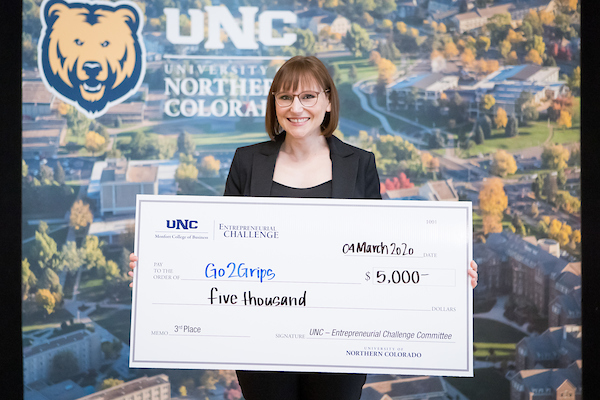 Fourth place winner of $2,500 is Ouro Mobility. Ouro Mobility operates an all-electric carsharing service designed specifically for master-planned housing communities.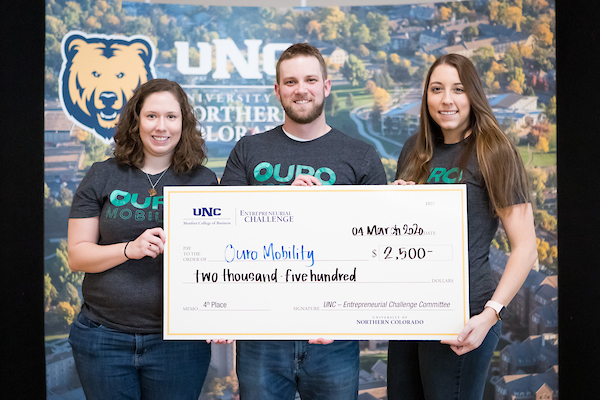 Generous partners and sponsors of the Monfort College of Business Entrepreneurial Challenge include The Monfort family, Colorado Lending Source, BizWest, KUNC, Aunt Helen's Coffee House, Envirotech Services, Inc. and Weld County Garage.
Five finalists presented their business plans to a panel of judges, with backgrounds in several industries and multinational experience:
Jay Andersen, Founder & CEO of Top-Line Xceleration;
Bill Dieterich, Executive Director of Social and Advisory Group for Entrepreneurs (SAGE);
Mary Alice Grant, Co-Founder and Managing Partner for Rudder Associates, LLC.
Jeff Jones, Director of Quality for Jacobs and Adjunct Professor at Monfort College of Business;
Karol Jones, Chief Financial Officer, Colorado Lending Source;
Jerry Lewis, Jerry Lewis, LLC, Leadership, Consulting, Speaking & Training;
Michael O'Donnell, Executive Director, Colorado Lending Source;
Michael Shirazi, Benefit Advisor, Shirazi Benefits
The hosts for this year's event were Dallas Everhart, Director of the Entrepreneurial Challenge; Cristina Trimpe & Maia Taketa, Entrepreneurial Student Managers, with opening remarks from Andy Feinstein, President of the University. Also attending the finals were students and teachers from high school business classes.
"This year's competition set the stage for launching several new initiatives – the first annual collegiate division and our inaugural Entrepreneurship Week which was held in January. We are excited to see the Entrepreneurial Challenge continue to develop into a unique, ongoing program that helps area high school and college students, businesses and the community network, learn and grow," said Dallas Everhart, Director of the Entrepreneurial Challenge