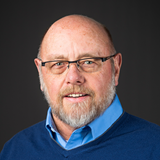 Lloyd (Pat) Seaton
Department Chair & Associate Professor
Accounting & Computer Information Systems
Monfort College of Business
Contact Information
Mailing Address
University of Northern Colorado
Accounting & Computer Information Systems
Campus Box 128
Greeley, CO 80639
Education
PhD, University of Nebraska, Area of Study: Business (Accountancy)
MBA, University of Arkansas
BS, University of Arkansas, Area of Study: Accounting
Professional/Academic Experience
Professional Academic Experience
Associate Professor, University of Northern Colorado. (2013 - Present)
Assistant Professor, University of Northern Colorado. (2009 - 2013)
Administrative Roles
Department Chair, (2014 - 2017)
Licensures and Certifications
Certified Management Accountant, Institute of Management Accountants. (October 8, 2014 - Present)
Certified Public Accountant, Colorado. (October 21, 2011 - Present)
Certified Public Accountant, Nebraska (Inactive). (December 16, 1977 - Present)
Professional Memberships
Colorado Society of CPAs. (2011 - Present)
Institute of Management Accountants. (2010 - Present)
American Accounting Association. (1978 - Present)
American Institute of CPAs. (1976 - Present)
Omicron Delta Epsilon. (1975 - Present)
Beta Gamma Sigma. (1974 - Present)
Beta Alpha Psi. (1973 - Present)
Publications/Creative Works
Publications
Juried
Journal Article
Newmark, R. I., Krahnke, K., Seaton, L. P. (2013). Incorporating Mindfulness Meditation
in the Classroom. Journal of Academy of Business and Economics.
Working Paper
Seaton, L. P. Auditor Reputation: No News is Good News?. Auditing: A Journal of
Practice and Theory.
Newmark, R., Seaton, L. ". Conceptualizing the Support Business Process: Where the
Rubber Meets the Road in the REA Enterprise Ontology. Journal of Information Systems.
Seaton, L. P. Establishing and Maintaining a Strong Alumni Network. Advances in
Accounting Education.
---