Alumni Engagement
For 51 years, the University of Northern Colorado Kenneth W. Monfort College of Business has transformed lives by delivering a first-class business education. This education provided the foundation upon which thousands of business alumni built successful, noteworthy careers. Their success shines a light on to the academic quality and strong business acumen that follows a MCB education.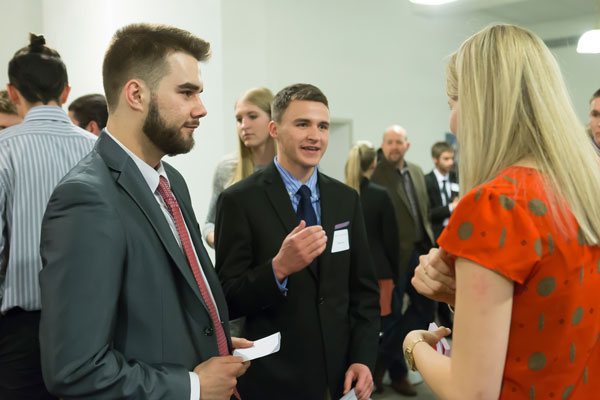 Student and Career Services
Volunteer to help a student explore a career in business, host a student for an internship or professional experience requirement, recruit for your company on campus, serve on an alumni career panel, or host a career visit in your place of work. Your volunteer involvement helps students and recent graduates apply their MCB education and successfully launch their careers. Get Involved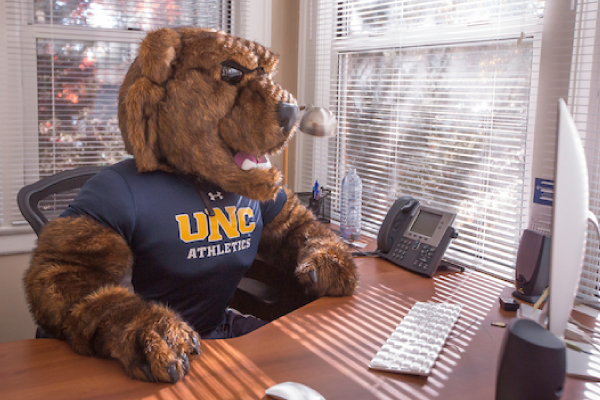 Promote the Brand
Alumni are UNC's biggest brand ambassadors. You have the power influence what the business community and future students think about MCB. Share your MCB story as part of our celebration, amplify our messages on social media, encourage potential students and professionals to enroll in a MCB undergraduate or graduate-level program, and attend alumni events to become better informed of college priorities and pride points.

Philanthropy
A gift in support of MCB is one of the most important and visible ways to celebrate the 50th Anniversary and make a lasting difference in the education of current and future students. Whether you make an annual gift to a current fund or choose to create a new fund or planned gift commitment, your generosity helps MCB continue providing quality educational and professional programs at the undergraduate and graduate level. Make a Gift Today
Create a named spendable fund with a minimum commitment of $5,000 within five years
Create a named endowment fund with a minimum commitment of $25,000 within five years
Let's make the 50th Anniversary a year focus on alumni engagement – focused on you. Reach out to discuss your interests and involvement today.
Lyndsey Crum '05 | lyndsey.crum@unco.edu | 970-351-1883
Assistant Vice President for Alumni Relations | www.unco.edu/alumni
John Paradis | john.paradis@unco.edu | 970-351-3369
Director of Development | www.unco.edu/give